While many restaurant operators take furniture for granted, it is an essential aspect of the success of any dining business. Besides setting the right mood for your clients, furniture speaks volumes about your service quality, and it enhances the general ambience of your restaurant space. Remember, many people are turning from their homes to restaurants just because the former don't offer the service they want. So, you will want to get everything right, including the furniture. Gone is the era when restaurant furniture was thought merely in terms of the traditional wooden table and benches. The following are some of the furniture items that a modern restaurant should have.
Chairs: These could be stools or comfortable chairs with a backrest. While it is not mandatory, (after all, a restaurant may not be a place where people spend too much time), some restaurants go a notch higher to have their chairs upholstered. Whether your chairs are upholstered or not, one thing you must pay attention to is their colour. It looks nice if the colour of your chairs is in line with the general theme of the restaurant. Remember, your chairs also serve as decorative elements of your business so that as customers enjoy their breakfast, lunch or dinner, they can appreciate the beauty of the place.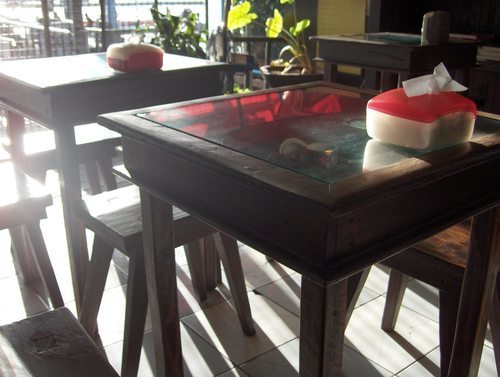 Sideboard: A sideboard is a dining space item where food is served or stored and serving dishes displayed. From glassware, hand towels, and serving bowls to cutlery and everything in between, a sideboard is excellent storage for all of them. However, you may want to do away with a traditional sideboard if you want your dining space to have a contemporary look. Thankfully, there are plenty of modern sideboards on the market.
Dining table: When it comes to dining tables, it is not all about getting some poorly finished wooden table tops and legs. Remember, the design of your dining tables tells a story about your restaurant, and they will determine whether your eatery will have a modern look or not. Just like chairs, tables also function as decorative items, on top of holding food. Thus, their design and colour will matter a lot. You could easily accentuate the aesthetic appeal of your restaurant tables with accessories, such as centrepieces and tablecloths. Additionally, spills are a common phenomenon in restaurants, and that is why tables should be waterproof, no matter the material used to make them.